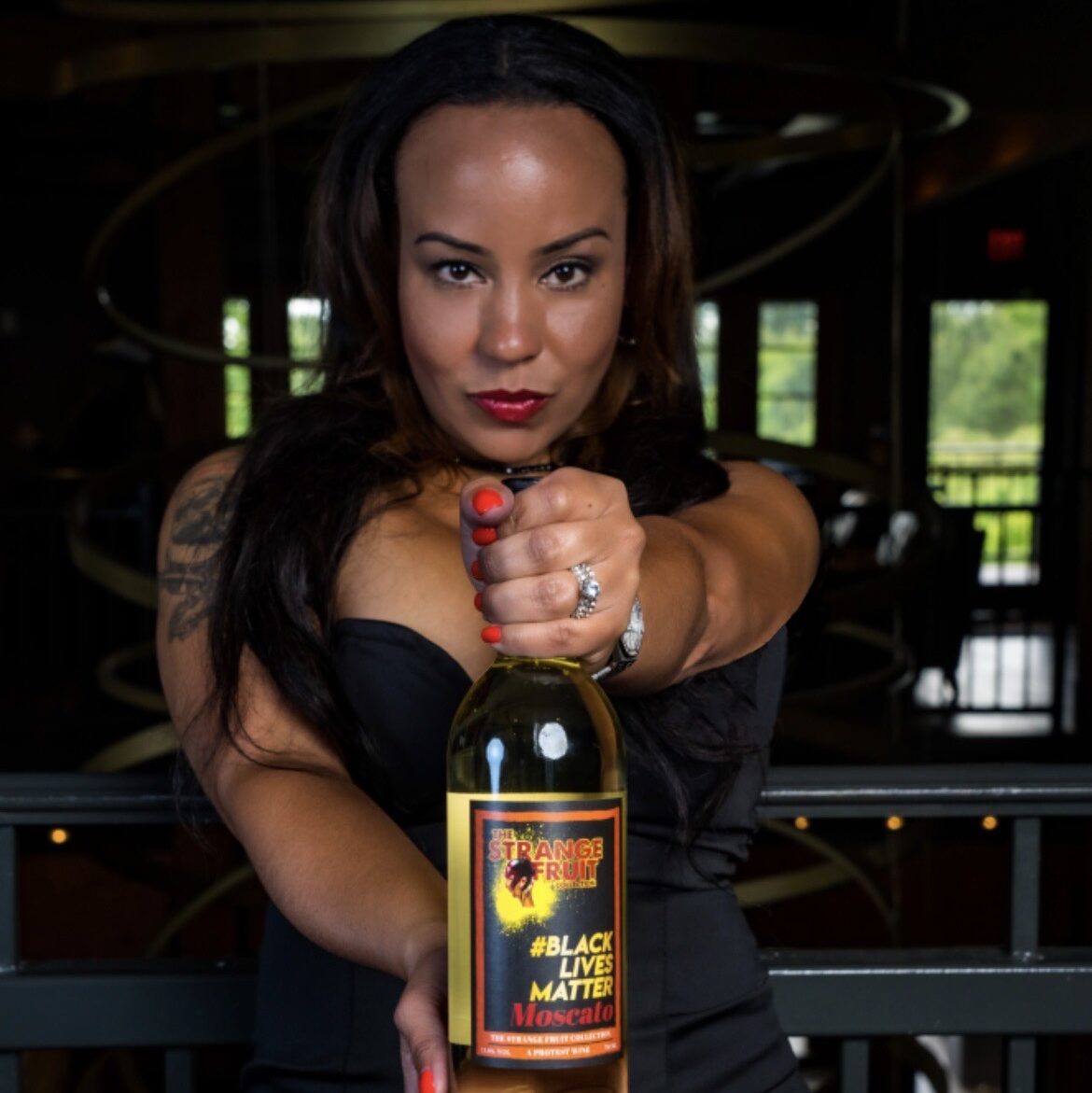 Stacey Stokes
Founder, The Strange Fruit Collection

[Wine Brand]
Stacey Stokes was born in San Diego, California, on June 5th, 1981. She moved to Delaware in her eighth-grade year of schooling and has resided there ever since. She holds a Bachelor's Degree in English Education and a Master's in Educational Leadership and Technology. She is a public high school English teacher in Wilmington, Delaware. She has been teaching English since 2004. Her passions and interests include advocacy, social justice, event planning, animal rights and welfare, community engagement, social networking, art, theater, dance, reading, outdoor recreational activities, and traveling.
The inception of The Strange Fruit Collection was on July 3, 2017. While scrolling on Instagram at a National Education Association Representative Assembly, Stacey came across a picture of someone holding a rosé bottle called "White Girl Rosé." She was taken aback by such an audacious name and thought, "Where's the Black Girl Rosé?" She questioned whether the rosé was an actual brand or a novelty, customized gift, so she looked it up. She came across an article on VinePair highlighting the brand. A group of white men created the brand to air the "grievances" of "white girl problems," such as "being too tired to go to the Hamptons, having a body, and thinking about [their] hair." At that moment, she decided to create a wine brand that aired real grievances of Black women and Black men, such as systemic racism and police brutality.
Stacey did not create a Black Girl Rosé, but she did create The Strange Fruit Collection in honor of Abel Meeropol's poem and Billie Holiday's song. In the legacy of the song, Strange Fruit Wines vows to fight in the complex battle toward racial equality by using the wine industry as a political and social protest platform. The Strange Fruit Collection is a fusion of Stacey's three ardors: advocacy, education, and wine.
Stacey formed The Strange Fruit Collection, LLC (Strange Fruit Wines) on April 16, 2018. The production of her first varietal was completed two and a half years later, and she held her first bottle of Strange Fruit Wines on December 10, 2020.
Customers love not only the taste and quality of her California Appellation wines but also her brand's purpose and exigence. The names of the wines, #BlackLivesMatter Moscato, #SayHerName Sweet Red Blend, #DontShoot Brut Sparkling Wine, #NoJusticeNoPeace Peach Mango Sparkling Wine, and #RiseUp Rosé Sparkling Wine, along with the name of the brand itself serve as catalysts for sometimes challenging but always necessary and engaging conversations.
All Sessions by Stacey Stokes