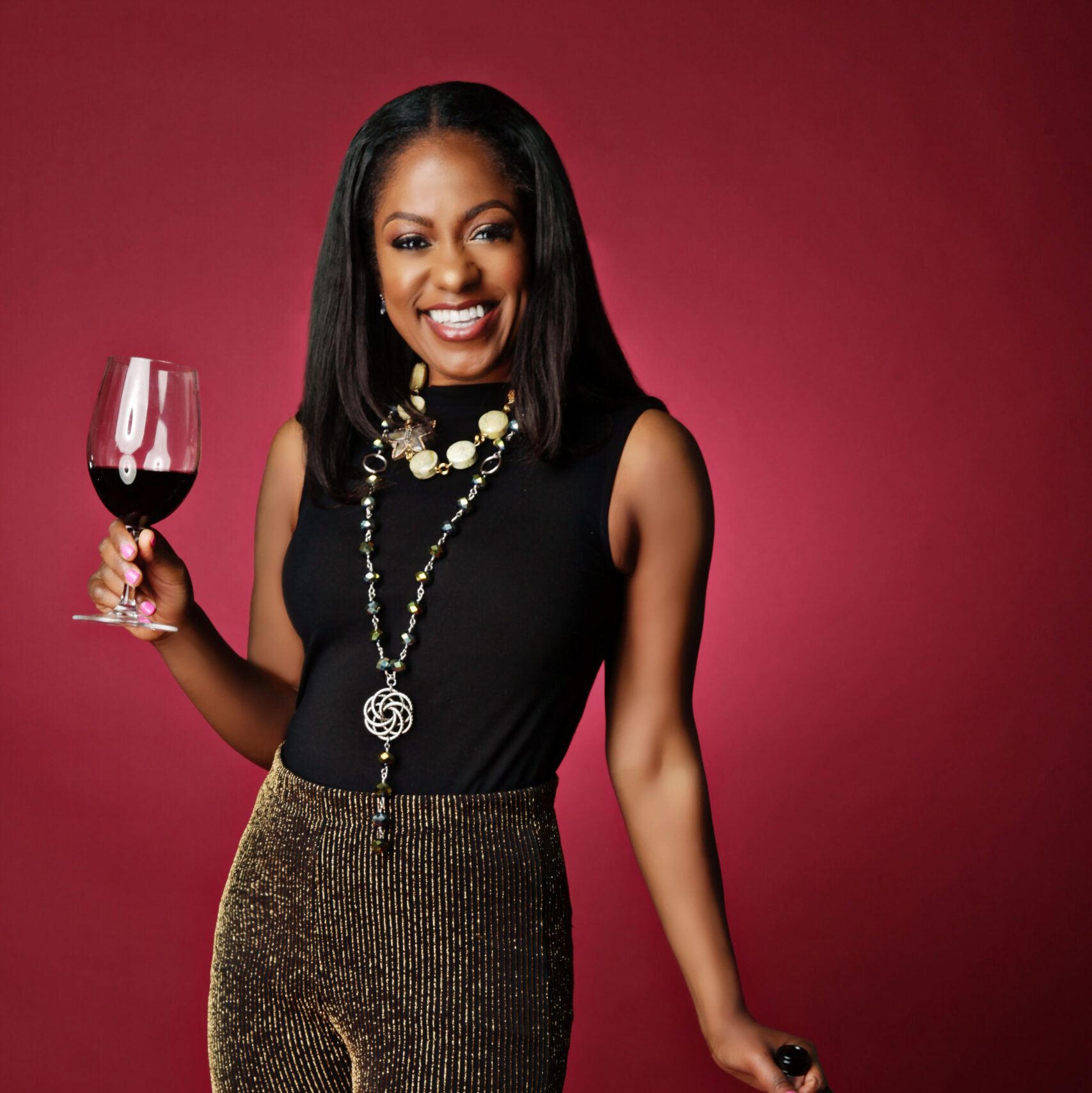 Regine T. Rousseau
Founder/CEO, Shall We Wine

Wine and Spirits Expert
Regine T. Rousseau, wine and spirits expert, writer, presenter, and media personality, focuses on making wine knowledge accessible to people at all levels of proficiency. She is the nominee of 2020 Wine Enthusiast Wine Star Awards, Wine Educator of the Year, an International Sommelier Guild Level II, and Executive Bourbon Steward, Stave and Thief. Regine has traveled around the globe sharing her wine and spirits expertise. She has authored or been featured in articles in the New Yorker, Wine Enthusiast, Black Enterprise, Black Food and Beverage, Wine Spectator, the Zoe Report, Forbes and Chicago Tribune.
Regine fell in love with wine while studying abroad during college in Besançon, France and began her career as a salesperson for a wine distributor. While in this role, she noticed a disconnect between wine professionals and consumers. Making wine approachable became a central premise of Regine's work.
In 2013, Regine established Shall We Wine, a wine and spirits experiential marketing, event planning, and education company. Working with national and boutique winemakers, distilleries, importers, and distributors, she increases brand awareness, reach, and revenue for clients through innovative and traditional approaches. These include in-person and on-line activations, events, sponsorships, videos, media and social media services, and speaker and influencer marketing. She and her team are masters at translating complex terminology into language that individuals of every level of wine expertise and interest appreciates.
Regine's speaking, keynote, and panelist engagements include Blacks in Wine Symposium, Wonder Women in Wine, I.E.E.M Conference - Pinot Grigio delle Venezie, SoloCEO Summit, www.tastings.com, and Association of Writers and Writers' Programs. She is a blogger on reginerousseaum.com and shallwewine.com, has served as subject matter expert for VinePair, has been interviewed on You & Me Chicago, WGN Chicago, Windy City Live, and Great Day Washington. Regine was the virtual event moderator for Gallo International Women's Month.
Language is integral to Rousseau's work as a poet and published author where wine and written word are often interwoven. In her book Searching for Cloves and Lilies: The Wine Edition, Regine illustrates the dynamics of personal relationships while pairing each poem with wine that echoes the mood of her writing.
Regine is recipient of the Wine Bloggers Conference Ethnifacts Diversity Scholarship, grants from McBride Sisters Collections and Allies for Community Business, and Knox College's 2020 Alumni Achievement Award. She is fluent in French, Haitian Creole, and English.
She has a BA from Knox College, studied at L'Université de Franche Comte and Centre de Linguistique Appliquée, and is a recipient of Carnegie-Mellon Fellowship.
All Sessions by Regine T. Rousseau