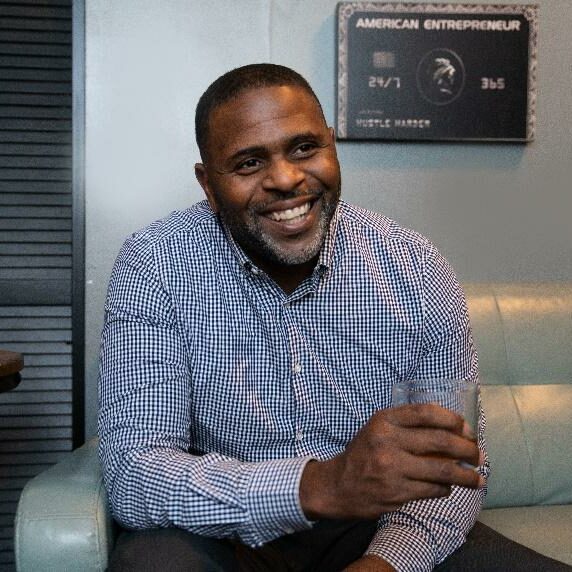 Renard Lewis
Founder, Renard American Whiskey.

[Spirit Brand]
Renard Lewis is the founder of Renard American Whiskey. Renard grew up in Harvey, Illinois and attended college at Western Illinois University where he received his bachelor's degree and has worked in health and education for over 20 years. In 1999 he joined the Epsilon Beta Chapter of Omega Psi Phi Fraternity Inc. and has been an active member since. Renard has been giving back to the community by coaching wrestling for the Harvey Twisters since 2002. He married his wife Chlyla, the daughter of Chicago Bears 1985 Super Bowl Champion Otis Wilson. They reside in Chicago, Illinois with their daughter Lyla.
For his 40th birthday he gifted himself this business, Renard American Whiskey, because he wanted to bring a product to the market that would raise the bar on whiskey. Renard Whiskey has a bold, smooth taste and is quickly being dubbed "Whiskey without the bite". His love of whiskey came from his Father and brother, they were avid whiskey drinkers and introduced him to the drink. After tasting whiskey from all over the world he decided to make his own.
Looking to the future Renard hopes to keep growing his brand and expanding his market to additional states.
All Sessions by Renard Lewis