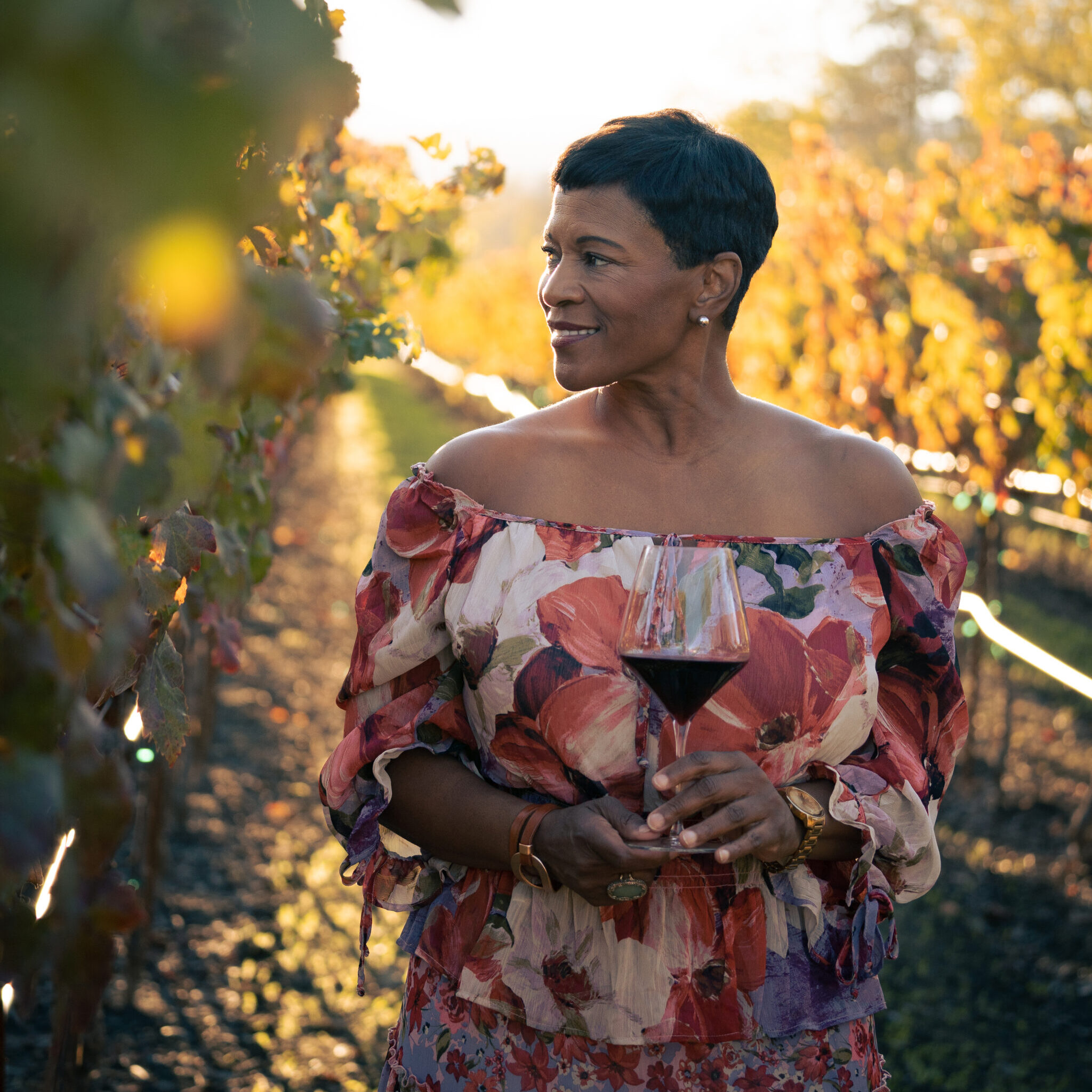 Paula J. Harrell
Owner, P. Harrel Wines

[Real Estate Investor/Mortgage Finance Advisor]
Paula J. Harrell is a real estate investor and mortgage finance advisor by trade, but has had a long standing passion and appreciation for all things wine, from the smell of freshly picked grapes after a successful harvest to sampling wines in barrel, and ultimately indulging in the enchanting wine culture with others. This is why after more than 15 years of indulging in the wine culture as a hobby, she decided to make her own wine and start a private wine label, P. Harrell Wines, which launched in November, 2015.
Paula is the daughter of an immigrant mother from Panama, who met and married her Oklahoma-born, father in San Francisco. Her parents raised her and her 4 siblings, built a series of thriving residential care facilities in San Francisco and over the years, brought additional family members from Panama to a new life in northern California. Her wines are an overall tribute to her family's legacy, its dedication to community, friendship, cultural heritage & one another. And In paying homage she named her first two wines after residences and properties of theirs in San Francisco that hold special meaning to her. She introduced a Zinfandel titled THREE FIFTEEN, after her childhood home and a Dry Riesling, HAIGHT ST, for one of the care facilities. In the fall of 2018, she released her third wine, P. J. Rosé. All of her wines are from Dry Creek Valley, Sonoma County.
Paula has been met with significant success thus far, providing wine to boutique restaurants and stores, for smaller events such as weddings and private parties, to conferences and corporations such as Facebook, Oracle, McAfee, Adobe, Google, Quid & Twilio, to name a few. The original production of the Zinfandel & Riesling were 250 cases of each which sold out earlier this year, and then bottled an additional 500 cases,. She released a smaller, tester batch of the Rose (60 cases) which sold out immediately. Early next year, she plans to increase production exponentially to meet demand from several new, larger partners locally and nationwide, in addition to her growing wine club, portfolio of stores, restaurants and private membership clubs.
Paula intends to continue growing the label nationally through the above-mentioned channels, in addition to exporting internationally through various channels currently being developed. She also plans to begin participating in various annual wine competitions next year, has a contract for a wine competition reality tv show, and a annually, and has a celebrity brand endorsement pending, among some other opportunities coming in the near future.
All Sessions by Paula J. Harrell