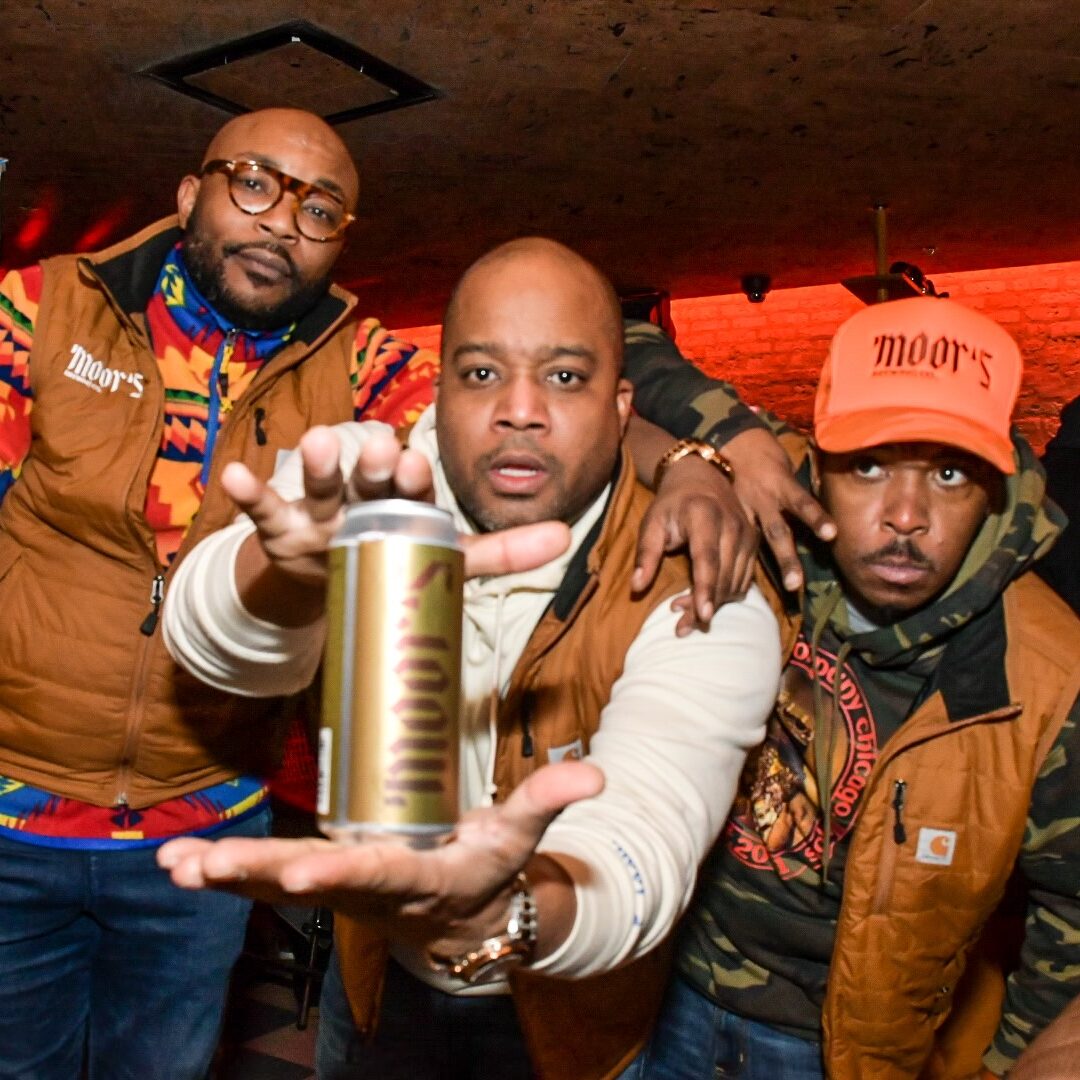 Moors Brewing Co.
Chicago's Black Owned Beer

[Brew]
Moor's Brewing Company LLC. is an African American owned craft beer company located in Chicago, Illinois. Incorporated June 2021, Moor's Brewing Company aims to provide premium craft beer, targeting an underserved demographic, establishing diversity, equity & inclusion in a rapidly growing craft beer industry.
Our approach is to highlight an untold period of African history; infusing art and culture via imaging and messaging that appeals to consumers engrained in pop culture. This approach positions Moor's as a "Badge Brand" amongst our target audience - a "brand loyal" group that evangelizes brands that are associated with iconic symbolism found in creative exploits that guide cultural thought.
Since attending The University of Illinois CEO Damon M Patton, CFO Jamhal Johnson and CMO Anthony Bell have been the
backbone of several successful up-starts and small businesses, developing and launching brands and executing memorable
experiences. Success in market speculation across several industries has given them a unique sense of finding opportunities and pinpointing where to invest their efforts, which they have found in the craft beer industry.
Moor's Brewing Company is partnered with Brewmaster Drew Fox of 18th Street brewery in Hammond, Indiana. Through the process of developing recipes and combining strategies, MOORS BREWING COMPANY released its first SKU, The Moors Session Ale followed by The Moor's IPA, The Moor's Imperial Porter and The Moor's Helles Lager.

THE MOORS TEAM
Damon M. Patton - Co-Founder/CEO
Background: Financial Services Professional /Options Broker (20+ years of experience)

Jamhal Johnson - Co-Founder/CFO
Background: Financial Services Professional /Corporate Income Tax and GAAP Accounting (20+ years of experience)

Anthonyy Bell - Co-Founder/ CMO
Background: Marketing Professional/ Strategic Brand Development & Experiential Producer (20+ years of experience)
All Sessions by Moors Brewing Co.