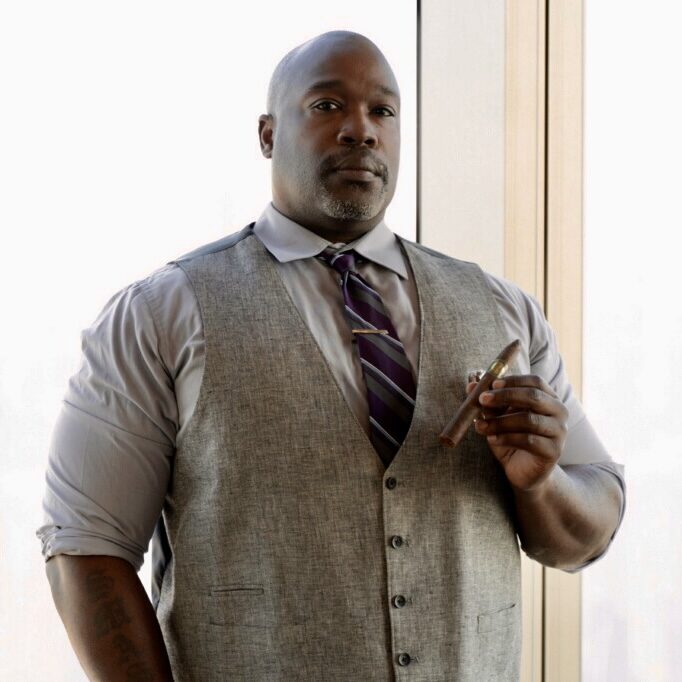 Jason Armstrong
Founder, Den of Thieves

[Spirit Brand]
Den of thieves 'whiskey is the creation of Jason Armstrong, an avid cigar smoking, saxophone playing, comic book loving former bartender, massage therapist & spirits enthusiast. He started as a wine importer and gradually moved into whiskey after visiting the distilleries in Kentucky and Tennessee with a few longtime friends, learning of the rich history of whiskey as well as finding out that his grandfather was a bootlegger in GA who made bathtub gin as well as peach brandy and whiskey. Continuing the legacy of black spirit producers has become very special to him. He decided to create a whiskey that honored that spirt, the ingenuity of the old prohibition moonshiners as well as the camaraderie they shared. "Honor among thieves" meant that you looked after one another, thus Den of thieves was born. Being a lover of jazz, cigars and the honor of long-time friends, Jason decided to create a whiskey that everyone could enjoy. From whiskey connoisseurs to cigar smokers to people new to the spirit and looking for something to love. Den of Thieves whiskey is for everyone bold enough to try something new.
Another important part of the origin of the Den of Thieves Whiskey was to create a legacy business to leave behind that his children would be proud of. As a former bartender and a HUGE cigar smoker. He felt that there was not an infused whiskey that found that right balance of being a HIGH quality whiskey that was infused instead of just a bunch of flavors dumped inside of a cheap spirit. So, he set out to create one that cigar smokers could enjoy as well as something mixologist can have some fun with, yet still appease the desires of whiskey enthusiasts around the world.
Our tagline is "there was once honor among thieves, we're bringing it back" If you looked through history guilds and clans, outlaws looked after each other…and took care of their communities, that is the aspect of thieves that we look to capture and inspire. Also, as an ode to some of the best moments in life being stolen; stolen glances or kisses from a love one, stealing away for a quick getaway, stealing the hearts of your supporters or time with your friends. These are the types of thievery we totally endorse!
All Sessions by Jason Armstrong