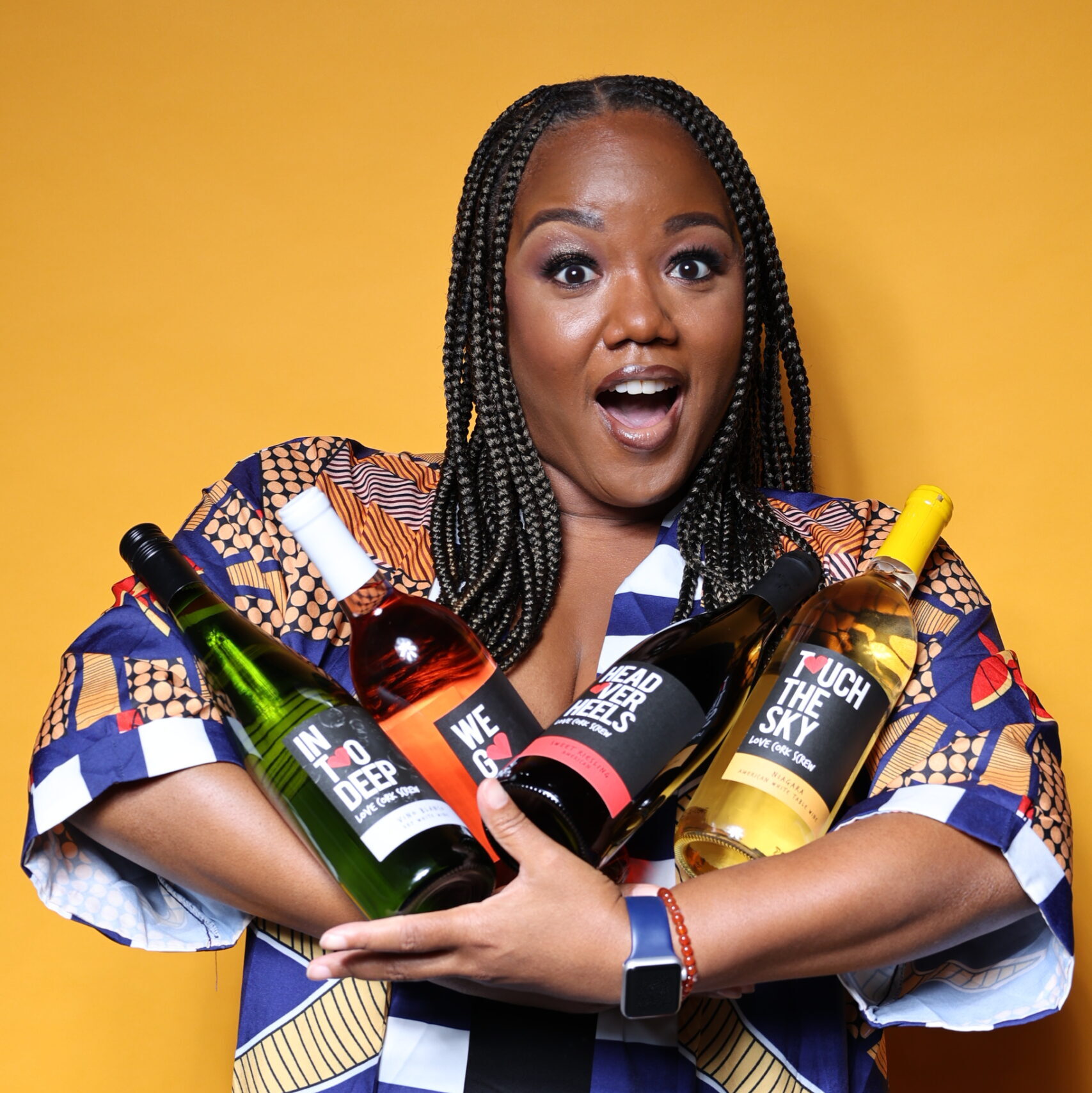 Chrishon Lampley
Founder of Love Cork Screw

Negociant/CEO
Bold, resilient, tenacious, and innovative are a few words to describe highly accomplished entrepreneur Chrishon Lampley. Her road to success has not been an easy one, but to Lampley, success is inspiring at least one person to follow and reach their dreams. She learned early on that in order for her to achieve her dreams, she would have to overcome limitations and challenges. Since then, she has built a successful career and shattered every glass ceiling imaginable.
Did you know that less than 1% of wine industry negociants are black women? Lampley is not only an experienced negociant, but she is also a wine enthusiast and founder of LCS Entertainment, LLC. LCS Entertainment, LLC is a licensed wholesaler, importer, and a certified Minority Business Enterprise that features Love Cork Screw wines. Love Cork Screw is a lifestyle brand that launched six varietals December 2013 in Chicago. Lampley expanded the brand by touching all senses and adding five wine-scented candles to the portfolio in 2014.
After spending nearly 15 years pursuing her passion, Chrishon Lampley developed a keen awareness of what the traditional wine novice and enthusiast enjoys. She has traveled all around the world to produce quality wine and this year she has made it a priority to make sure that the LCS brand adds nutritional value to each and every label. Transforming the industry as the first black woman-owned wine to launch whimsical labels, Lampley has grown to become a force whose ambition will leave a lasting imprint for years to come.
Lampley, a member of Delta Sigma Theta Sorority, Inc., has a well-known commitment to giving back to youth in Chicago. Her passion for philanthropy and youth development led her to mentoring young women and budding entrepreneurs. She gives her time and resources greatly to nonprofit organizations through sponsorship and speaking engagements. Lampley has mentored youth through Urban Broadcast Media, Chicago Sky and Polished Pebbles, to name a few.
Chrishon Lampley has laid an unbreakable foundation and remained optimistic about her purpose. She looks forward to what the future brings and is encouraged by the opportunity to continue to build LCS, Entertainment, LLC. LCS Entertainment, LLC is a licensed wholesaler and importer, and a certified Minority Business Enterprise.
All Sessions by Chrishon Lampley