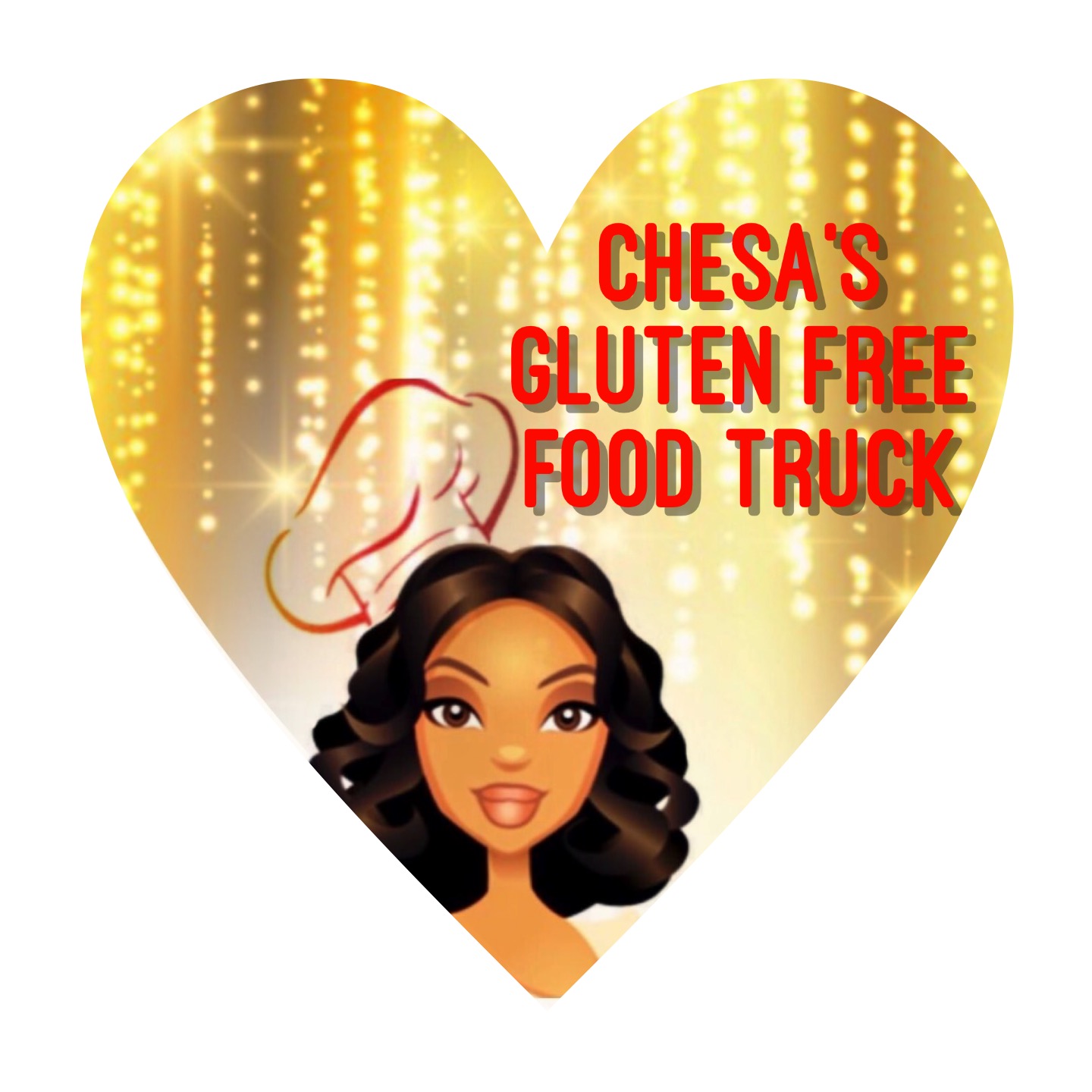 Chef Chesaree Rollins
Owner of CheSa's Bistro & Bar

(Chef)
Chef Chesaree Rollins—she is happy to be called CheSa--has built quite a following in her native Chicago with her two popular 100% gluten free CheSa's Gourmet Food Trucks & Catering that serve a varied menu of Creole, Cajun, and American dishes.
Her new restaurant, CheSa's Bistro & Bar, located at 3235 W. Addison in Chicago's Avondale neighborhood, takes Rollins' culinary and service vision to new heights with creatively prepared and beautifully presented dishes that are as enjoyable as they are 100% gluten free.
CheSa's Bistro & Bar is her first full-service restaurant featuring creative preparations of Creole and Cajun dishes with other American influences. Within two weeks of this chic upscale restaurant's opening, it was named one of Chicago's best new restaurants by theinfatuation.com.
CheSa's efforts to educate the public about gluten free eating have earned praise from The American Heart Association, which has recognized her for her efforts to elevate gluten free cooking while promoting its health benefits.
Her mission is very well served because she serves surprisingly good food that impresses even the most skeptical people who wrongly assume that gluten free cooking is healthy—but not tasty.
"It's important for people to realize that everyone can benefit from gluten free eating," said Rollins. "My mission also is to change the dynamic and the perception of what gluten free is. Most people's experience of gluten free food is that it is processed food because that is what they find in the grocery store. But when people eat my food, they are more likely to say they had no clue gluten free could be this good. That is the reaction I want people to have."
CheSa's Back Story CheSa first learned she had Celiac Disease—a debilitating sensitivity to gluten intolerance—during her pregnancy with daughter Chloe, now 8 years old.
"I had a very rough pregnancy requiring a lot of bed rest. I was very unwell but thankfully I was able to find a physician who discovered that I had Celiac Disease. I learned to eat gluten-free food and it changed my life."
During her period of recovery and in the years following, she became an avid gluten free advocate. She also decided to follow her true passion. She left her career in corporate finance—she holds a Ph.D. in Business from Argosy University—to pursue a gluten free culinary career.
At the time, the food truck business was booming so CheSa determined this would be a good way to get started, especially since there were no gluten free food-oriented food trucks. She filled that niche with aplomb, launching CheSa's Gourmet Gluten Free Food Truck & Catering in 2015. The food trucks serve a varied menu of Creole and Cajun dishes along with American and Mexican selections, all prepared with 100 percent gluten free ingredients.
CheSa proved to be an excellent entrepreneur and her operation became finely tuned and quite profitable. Business growth for both the retail and catering side of the business was steady and she added a second food truck in 2018.
In 2018 she determined it was time to take her culinary skills to the next level. She launched a pop-up called CheSa's Art of the Bistro at 935 N. Damen in Chicago, where she gained invaluable experience in all aspects of artisan food preparation.
Chef/Owner CheSa's dishes have been featured in media including Ebony Magazine, Chicago's Best, the Chicago Tribune, Infatuation Chicago and Thrillist. She is becoming a favorite among foodies and people who are overjoyed to find an excellent gluten-free option.
All Sessions by Chef Chesaree Rollins