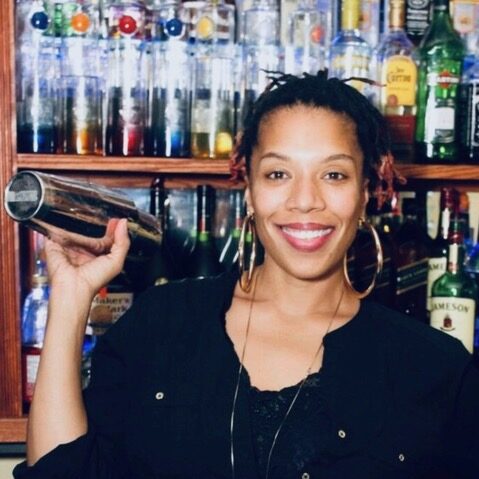 Charrise Gordon
Guest Mixologist

- Toast [Mobile Bartending Company], Owner
Charrise Gordon is the owner and master mixologist behind Toast, a premier mobile bartending company. Known for setting the bar high at events throughout the Chicago region, Toast embodies Charrise's passion for creating delicious and memorable cocktails. Her commitment to excellence is evident in every drink she serves and has established Charrise as a leader in the industry.

Charrise's love for mixology began after working in Corporate America for several years. She began working as a bartender at several popular restaurants and discovered her true passion. Over time, Charrise refined her skills and began to develop a unique style which combines classic techniques with modern flavors and presentation. After being diagnosed with Multiple Sclerosis and having a tumultuous relationship with doctors, she began to explore a "cleaner lifestyle" that naturally became an essence of Toast. Toast drinks incorporate Charrise's love for creating depth of flavor using fresh fruit, juicing, fresh herbs and spices and homeopathic recipes.

As the owner of Toast, Charrise is responsible for every aspect of the business; from creating custom drink menus to managing the day-to-day operations of the company. Her attention to detail and commitment to quality are evident in every aspect of the business. Charrise is dedicated to customer satisfaction and has earned a loyal following among clients. She is known for her friendly and approachable demeanor, which makes her a favorite among guests and event planners alike. Her ability to connect with people and create a welcoming atmosphere is what sets her apart from other bartenders.

Today, Toast has become a go-to choice for clients seeking a mobile bartending experience tailored to their specific needs. Whether it's a wedding, corporate event, or private party, Charrise and her team are dedicated to providing an unforgettable experience that will leave a lasting impression.
All Sessions by Charrise Gordon